Once you have received a nomination letter you can register your business below. Just click register on the form below and enter your details and your payment details. We will send a confirmation letter promo box out to you and the process begins.
Mystery shopping of the business will be arranged and we will only visit you again if the mystery shopper can't locate or enter your business. We will contact you for further information about the business. Point of sale items to support your nomination will be sent after you register but people can start voting for you straight away using the link on your nomination letter.
PLEASE MAKE SURE YOU PUT YOUR BUSINESS NAME ON THE SHIPPING INFORMATION IN THE REGISTRATION FORM
THE REGISTRATION FORM IS ACCESSED BY CLICKING THE BLUE REGISTER BUTTON BELOW
Registered businesses will receive a nominee certificate for in store or online use no matter what the outcome. Should you win locally you will have the opportunity to compete for the national award in your category.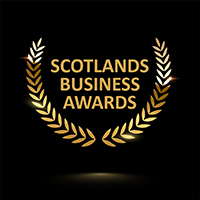 Scotlands Business Awards 2022 Registration